The goal of the experiment is to have a more elastic core of the mycelium material by mixing bioplastic with fibres and mycelium.
I also added spirulina as an experiment, both for color and food source.
Materials used:
Corn starch (food store): 90g
Glycerin (drugstore/chemist's shop): 90g
Water: 600ml
Spirulina powder (bio-shop): 9g
Hemp fibres, particle size between 10-30mm (pet shop ): 400g
Process:
Mix the corn starch and the spirulina with the glycerin
Add water
Place on a hot plate and mix with a spoon until coagulation
Take of the hot plate and continue to mix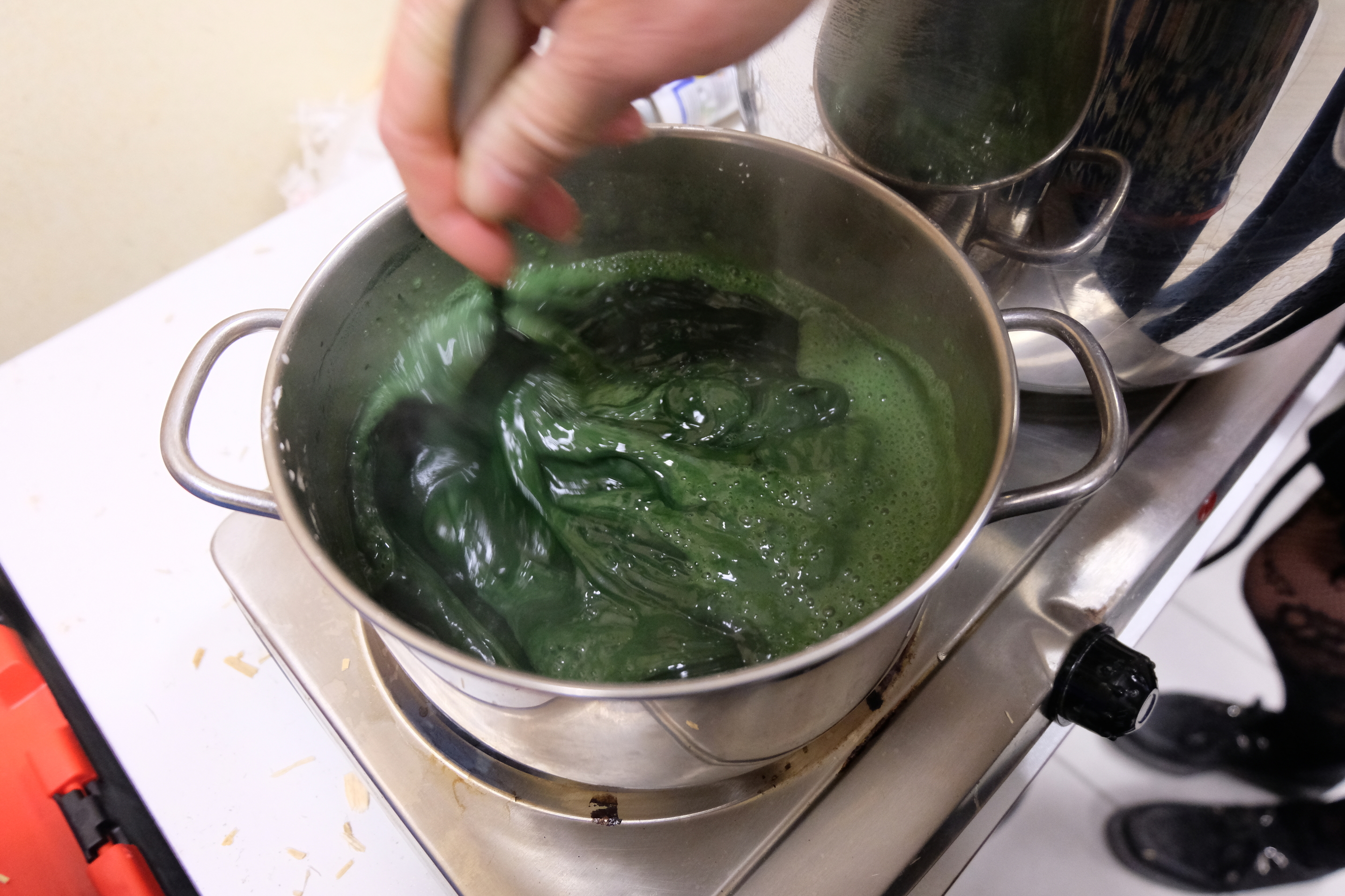 Add the fibres and mix



Place in a autoclave bag and put in the autoclate at 121°C, for 40 minutes

Let the mixture cool down (< 30°C)
My experiment stopped here since the mixture was still too hot to add the mycelium.
Will be updated next week