So, on WIKITHON day.
I ground an old mycelium brick. Back to loose sawdust. Visible on the background of one of guillaume's pictures.
Step 1
Mix 50g of mycelium dried brick with 30g of my choline chloride:urea mixture.
Step 2
Pack tightly in a container, and leave it abandoned on a desk as you look for a mechanical press with heating pads.
Step 3
Find out that choline chloride mixtures are not lethal to fungi and the humidity revived the spores?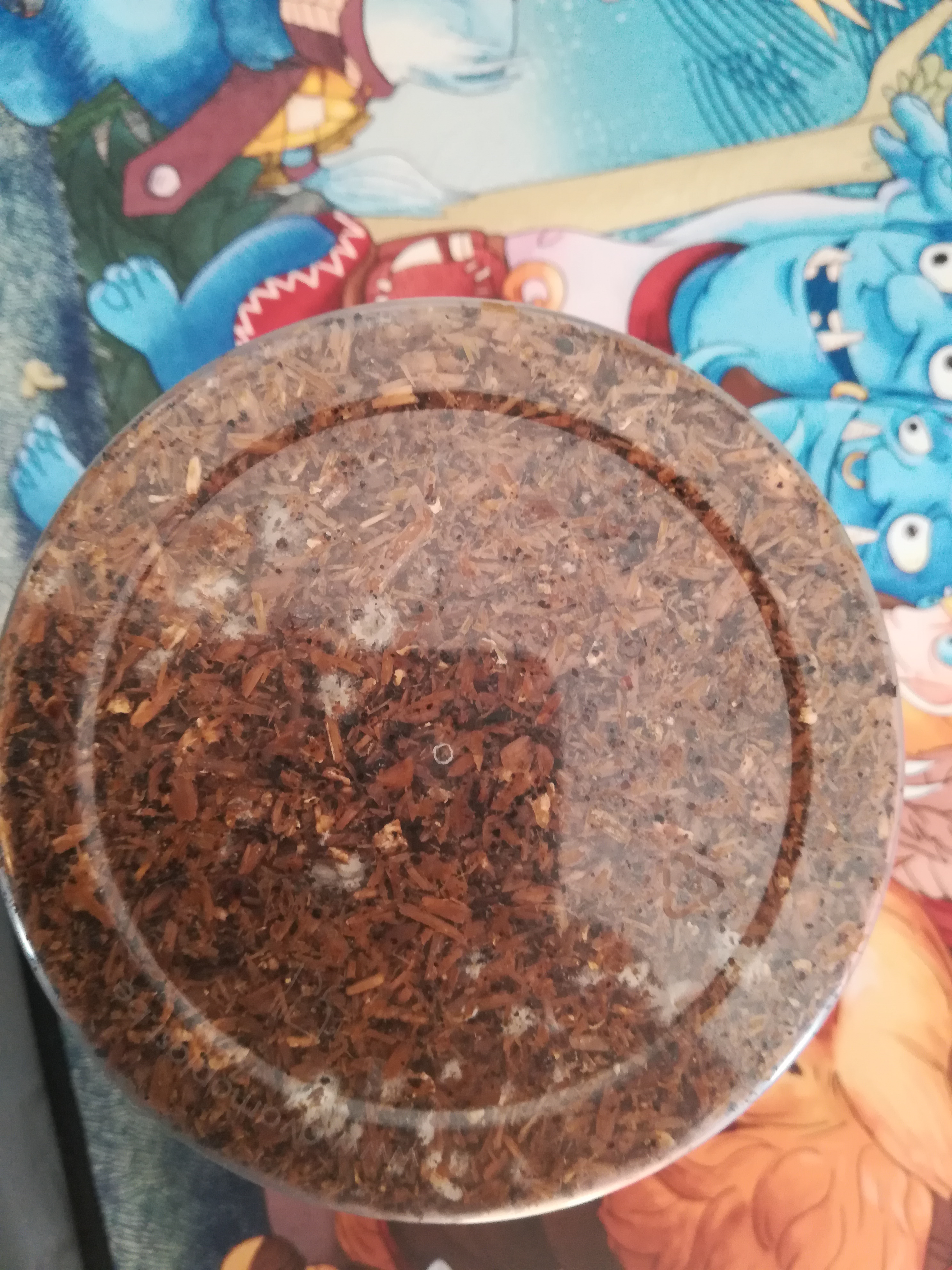 Step 4
Document on the forum and ask: how do I nurture this thing and we can I know if its going to turn into a mycelium brick again?
Getting hyped at any step is optional but encouraged